Healthy Diet Plan with Soups and Smoothies

Are you looking for a healthy diet plan?
It's not easy to stick to a healthy diet plan. When you can't cope with counting calories and curbing cravings or measuring weights and monitoring portions, it's all too tempting to give up.



Start making simple soups and smoothies!

Combine delicious home made soups and healthy smoothies made from a variety of fresh and frozen fruits and vegetables


Choose the ingredients for your soups and healthy fruit smoothies based on the colors of the rainbow


Mix and match so that each day you consume smoothies of one color and soups of a different color
Find out more benefits of a
soup and smoothie diet
or take a look at this
weekly diet plan
to see how easy it is to consume a healthy
rainbow diet
of soups and smoothies.

It really is that simple!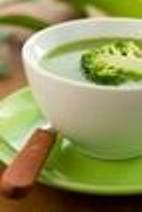 So if you're going to drink a red watermelon smoothie this morning, then try making a green spinach soup recipe tonight.
If you decide on an orange smoothie tomorrow, then try a roasted red pepper soup recipe for your evening meal.

Simply blend your chosen fruits with a chunk of fresh aloe vera gel to get a terrific taste zinging with vital nutrients.

Drink your smoothies for breakfast and throughout the morning


Have some fresh fruit if your hungry


Drink your healthy vegetable soups late afternoon and evening


Have a protein snack or small high-fibre mini-meal if you're still hungry
These soup and smoothie recipes pack a punch of goodness. Your cravings will disappear. You can satisfy any hunger pangs with a high protein snack of chicken, fish or egg. Or try a slice of wholewheat bread or a small serving of brown rice if you're hungry for carbs.
Learn to make your own free daily diet plans with the simple soup and smoothie diet

This is a healthy diet plan that is fun, manageable and effective. Not only that, you'll refine your taste buds and reintroduce your body to the natural flavors of fruit and healthy vegetable soups. You'll learn a repertoire of easy soup recipes and healthy fruit smoothie recipes.


By spending just 30 minutes a day in the kitchen you'll brush up your basic cooking skills and be able to put these skills to good use as you gradually incorporate more healthy solid meals into your diet.
And if you have health issues or just need to lose weight fast, explore the benefits of adding raw vegetable juicing to your healthy diet plan - you'll be amazed at how nature's wonderful phytonutrients get to work on your body systems.

Return from the Soup and Smoothie Healthy Diet Plan to the Soup and Smoothie Homepage